2017 Chase Corporate Challenge
Add To Calendar
Tuesday, June 6, 2017
6:25PM
JOIN TEAM CATHOLIC FEET ON THE STREET FOR THE CHASE CORPORATE CHALLENGE!

JUNE 6 - RACE BEGINS AT 6:25 pm

$30 per participant includes registration, tee shirt, food and beverages. Please make checks payable to 'Roman Catholic Diocese of Syracuse' and remit to Human Resources no later than May 11th (also the deadline to register online!)

To register, click here.

Not a runner? We hope you will join us anyway for food, fun, and fellowship!

(remember how much fun we have?)

Questions? Contact HR at x 1091 or x 1092.

Please note: registration is open to diocesan employees only.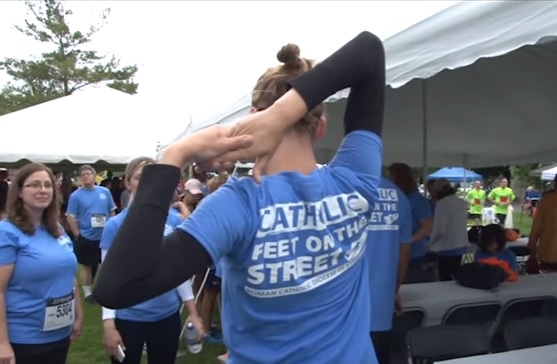 Video