Mercy & Mary Retreat
Add To Calendar
Friday, April 27, 2018 – Saturday, April 28, 2018

Friday, April 27 - 7:15pm - 8:15pm
Saturday, April 29 - 7:30am - 4:00pm
Mercy & Mary Retreat
April 27 & 28, 2018 l Holy Trinity Parish -- Fulton, NY
Experience the Time of Mercy with Fr. Michael Gaitley, MIC, author of 33 Days to Morning Glory!
Fr. Gaitley will be leading a Mercy & Mary Retreat unpacking the secrets of this Time of Mercy. Fr. Gaitley is a renowned, dynamic, speaker. It's an all day event Saturday, April 28th, 2018, with the first retreat conference on Friday, April 27th.
Your Mercy & Mary Retreat Includes:

5 Conferences with Fr. Gaitley:

— Personal Testimony: Now is the Time of Mercy
— St. John Paul II: Fatima and the Great Mercy Pope
— St. Maximilian Kolbe: Mary's Instrument of Mercy
— St. Thérèse: The Way of Merciful Love
— Your Role in this Time of Mercy

Retreat Mass
Chaplet of Divine Mercy
Adoration & Benediction
Book Signing with Fr. Michael Gaitley
Coffee and Donuts
Lunch with the Marian Missionaries
And more!
And so much More!
Registration has just opened for this event and tickets may go quickly! Take the time to Register Now Online, so you can equip yourself with the spiritual weapons of our time. We encourage anyone with financial difficulty to contact us to obtain scholarship. 413-944-8500 Ext. 10.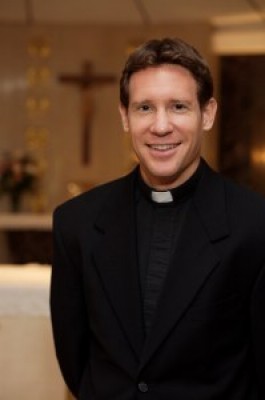 Event Contact
Southern Oswego PCA
315-598-2118