Building a Healthy Leadership Team
Add To Calendar
Wednesday, October 17, 2018
1-3pm OR
6-8pm
"Not finance.  Not strategy. Not technology.  It is teamwork that remains the ultimate competitive advantage, both because it is so powerful and so rare." Patrick Lencioni, Leadership Consultant
Jesus put together a small but powerful team, and he left them with the charge to take his message to the ends of the earth. In your parish, the leadership team can make all the difference when it comes to carrying out the mission of the Church.  Building an effective, cohesive team is hard, but it is also simple. More than anything, it comes down to courage and persistence, and commitment to key principles and to Jesus Christ.
This seminar will address these questions:
What are the essential components of a team?

What does an ideal team player look like?

How do we recognize the gifts of each member of the team?

How can we, as individuals, improve our leadership skills?

What are the qualities of fruitful pastoral leaders?
Join us for practical tips that will improve the environment in your parish, ministry, workplace, and home.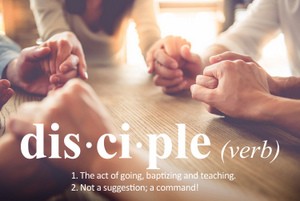 Event Location
Our Lady of Lourdes - Utica
2 Barton Ave
Utica, NY 13502