Our Lady of Pompei 70th Annual Spaghetti Supper
Add To Calendar
Tuesday, November 5, 2019
11:30AM – 7:00PM
Our Lady of Pompei Election Day Spaghetti Supper..We hope you will join in!!!
We have some special treats this year for the 70 year celebration!! Have you turned or going to turn 70 this year? Was your birth year 1949? Bring along your license or other proof and your meal will be only $7.00 AND you will receive a free take out when you leave to enjoy either later that day/night or the next!!! Spread the word…70 is to be celebrated!!!!!
The 70th Annual Our Lady of Pompei Election Day Spaghetti Supper will be held on Election Day, Tuesday November 5th. This historical, traditional and delicious event is held in the Parish School Cafeteria, 915 North McBride St. We hope you will join us for all the heartwarming camaraderie, wonderful entertainment and absolutely the "real thing" Italian Pasta and sauce.
The meals includes a very generous portion of spaghetti, meatballs, salad, garlic bread and delicious dessert. Coffee and lemonade are also included in the price. Wine, beer and soda are available for purchase.
Take Out and Delivery is available by calling 315 422 8548 or 315 422 7163
We hope you will come and break bread with us and be part of this wonderful tradition that has been carried on for 70 years!!!
Bon Appetit!!!!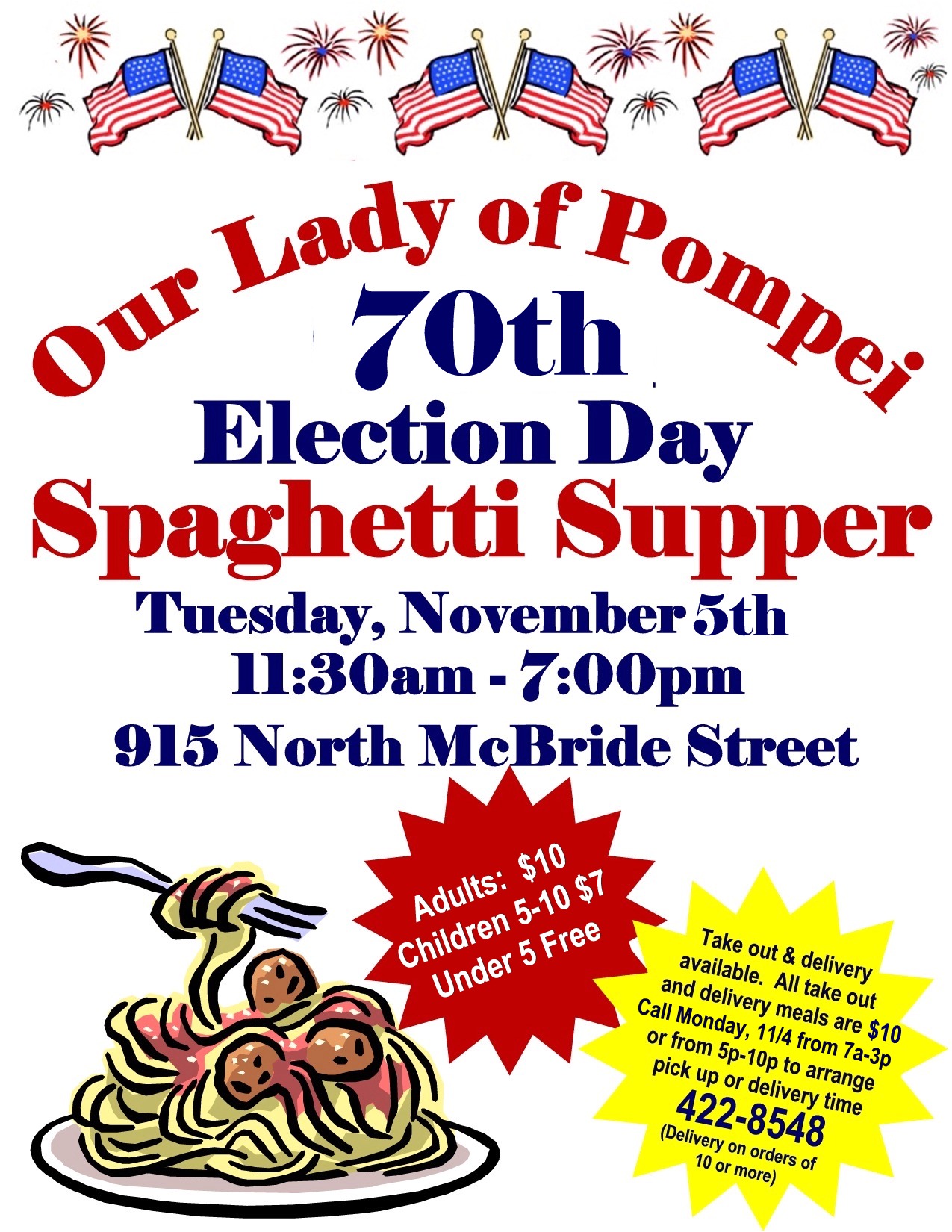 Admission Info
Adults $10.00/Children 5 to 7 $7.00 and Under 5 Free