Theology on Tap - Cortland
Add To Calendar
Wednesday, October 16, 2019
7:00PM – 9:00PM
DECISIONS, WHY ARE THEY SO DIFFICULT?
Making decisions is not always easy to do, especially when we have multiple options and we face the ever-looming question of "what if." Often it is the fear of making a decision that holds us back from making a decision at all (which by the way is a decision.) We will discuss the barriers that we often put up ourselves that prevent us from making decisions. To help us say yes we will look at the journey of St. Peter and his yes to Christ.

SPEAKER: Fr. Nathan Brooks

ABOUT THE SPEAKER: Fr. Brooks grew up in Central Square and attended St. Michael's parish, now known as Divine Mercy Parish. Following graduation, he completed one semester at Onondaga Community College and was then accepted for a one-year internship at Walt Disney World in Florida. After completing his internship, he went to SUNY Oswego and finished his degree in Business Administration. For the next several years, he worked as a manager at the Hampton Inn in Clay and Target in Charleston, WV. In 2012 he entered seminary at St. Mary's in Baltimore, MD. Recently, he graduated from St. Mary's Seminary and, was ordained a priest on June 1, 2019, for the Diocese of Syracuse. He is currently serving the communities of St. Anthony's and St. Mary's in Cortland NY.

TOT is for young adults, [Catholic or not!] Join us for FREE food, a fascinating talk, and fellowship.

[Babies in arms welcome]

PARKING INFO
Parking can be found on Main Street or an adjacent street.

PLEASE NOTE: TOT is held in the basement bar.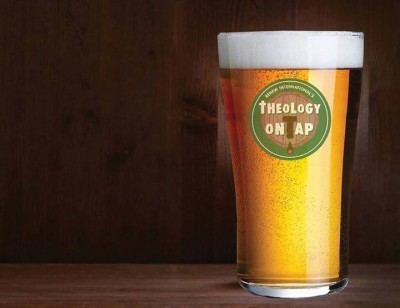 Event Location
Hairy Tony's
102 Main Street
Cortland, NY 13045