Be Born In Us Today! The Stations of Advent and Christmas
Add To Calendar
Sunday, December 15, 2019
6:30PM – 8:00PM
"Advent is filled with expectations of joy and celebration. We will travel the 'way'of the incarnation - a path grounded in the joy, awe and mystery of new birth and new beginnings.
The nativity of Jesus happens not only in our sacred history but through all time -
including right here, right now."
Refreshments will follow, allowing time for fellowship and sharing.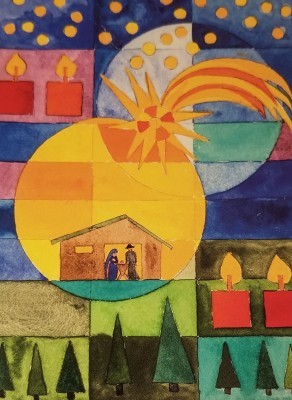 Event Location
St. Patrick's Church-Oneida
347 Main Street
Oneida, NY 13421-2190