Don't Give Up On Me-an evening with Darryl Strawberry
Add To Calendar
Tuesday, May 5, 2020
5:30PM – 9:00PM
Don't Give Up One Me an evening with Darryl Strawberry
Join The Good News Center in welcoming keynote speaker, former MLB Player Darryl Strawberry, 8 time All-Star (1984-1991) and 4 time World Series Champion (1986, 1996, 1998, 1999) on Tuesday, May 5th at Hart's Hill Inn.
Strawberry states "I finally found my purpose in life." His personal struggles of addiction, divorce and marriage issues, are all supported by programs offered by The Good News Center. All proceeds from this event will benefit those programs.
Dinner and autograph signing included and memorabilia raffle available.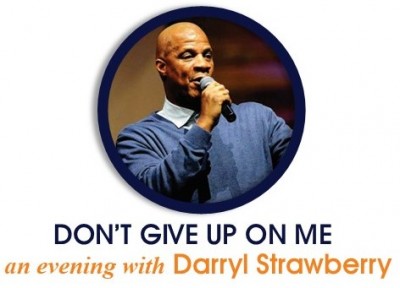 Event Location
Hart's Hill Inn
135 Clinton St
Whitesboro, NY 13492