Annulment Information Session
Add To Calendar
Tuesday, October 20, 2020
6:30PM – 8:30PM
Confused about the Annulment Process? Separated/Divorced Ministry will be hosting a FREE informational session on annulments.
About this Event
Questions about annulments? Attend this free, online session.
Msgr. Timothy Elmer and staff from the Syracuse Diocese Marriage Tribunal will present an informative overview of the annulment process.
For more information contact Deacon Dean Brainard at 315-472-6754 ext. 5, or email dbrainard@syrdio.org, or visit us online at www.syracusediocese.org and click on the Family/Respect Life tab. All are welcome.
Registration is Required: https://www.eventbrite.com/e/annulment-information-session-tickets-117557727327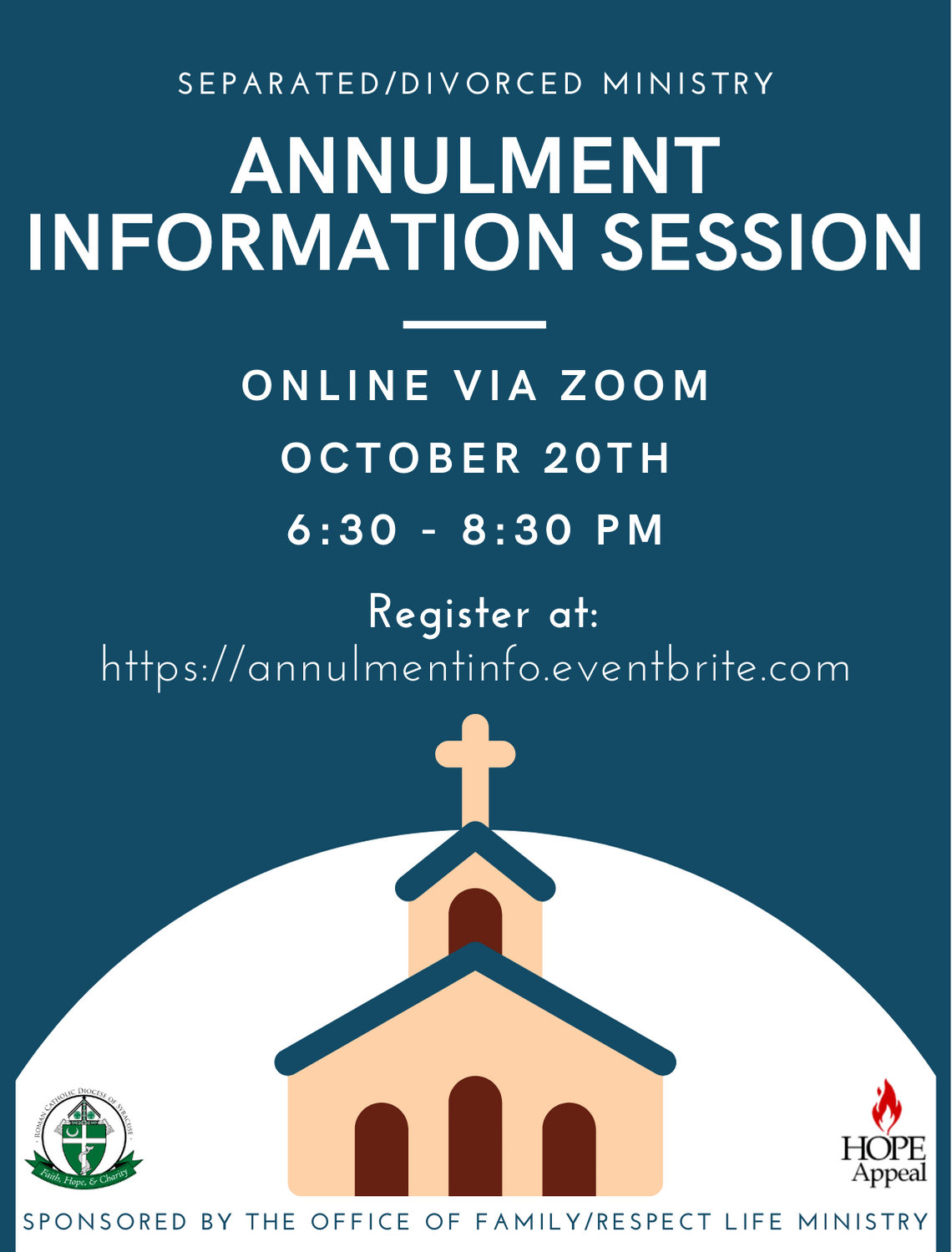 Admission Info
Free, but registration required