Flags for all Heroes
Add To Calendar
Monday, November 2, 2020 – Thursday, November 12, 2020

Flags for all Heroes 2020– Who are our heroes?
Heroes are individuals who give of themselves, often putting their own life at great risk, for the greater good of others. The most heroic are often the most ordinary of people doing ordinary things for a greater humane purpose. 2020 has been a difficult year for everyone. The Good News Center is proud to once again announce the posting of 1000 flags on Utica's Memorial Parkway the week of Veterans Day which will be on display November 2nd – November 12th. As always we honor our active military and veterans but during this pandemic we want to include our "essential" workers. We are all in this fight together, and the United States Flag symbolizes our unity as a people, your flag will be tagged in memory or honor of a loved one.The cost to sponsor a flag is $35.  All proceeds will be used to support the Military Rehabilitation program at Sitrin Health Care Center.
The Good News Center Flags for Heroes event also welcomes Desmond Doss Jr. for a special talk and the movie presentation of "Hacksaw Ridge" based on his father's life and legacy on Friday, November 6, 2020 at 6:30 PM at Mohawk Valley Community College's Francis A. Wilcox Hall. Presentation of the movie will begin at 7:15 PM. It is FREE and open to the public.
We are hoping to have our closing ceremony on Saturday, November 7th but due to COVID-19 restrictions the exact plans are still undetermined please stay tuned for updates.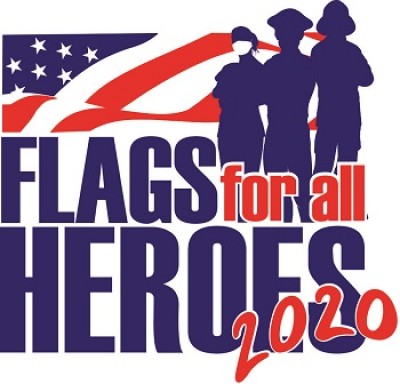 Event Location
Memorial Parkway
Memorial Parkway
Utica, NY 13501
Video