St. Andrew Dinner for Eastern Region
Add To Calendar
Monday, October 26, 2020
6:30PM – 8:00PM
All are welcome to attend the St. Andrew Dinner, which is an initiative sponsored by the Diocese of Syracuse that aims to reach high schoolers who are thinking about the priesthood.  The mission of these dinners is to provide a comfortable environment for young men to consider the priesthood as a possible vocation for their lives, as well as have the opportunity to meet the bishop in an informal setting.
The evenings begin at 6:30pm and will feature prayer, dinner, conversation, vocation stories, and time for Q & A.
The bishop as well as two other priests will share their vocation stories at these gatherings.  The meetings will always conclude at 8:00pm.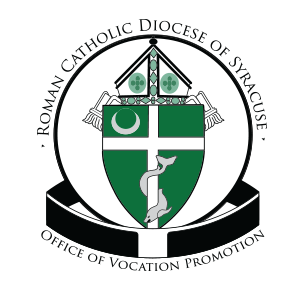 Event Location
Our Lady of Lourdes - Utica
2 Barton Ave
Utica, NY 13502