Let Us Dream: The Path to a Better Future
Add To Calendar
Friday, May 28, 2021
7:00PM – 9:00PM
SAVE THE DATES!
You are invited to join with others to consider our future on God's Earth. A convening sponsored by the Roman Catholic Diocese of Ogdensburg and Syracuse via Zoom on May 25, 26, 27, 2021. Activities for youth and adults will be included. 
"I urgently appeal.. for a new dialogue about how we are shaping the future of our planet." Pope Francis, Laudato Si' paragraph 14.
May 25   A Time to See
May 26   A Time to Choose
May 27   A Time to Act
A joint project of the Laudato Si' Committiee - Caring for Our Common Home. More information to follow.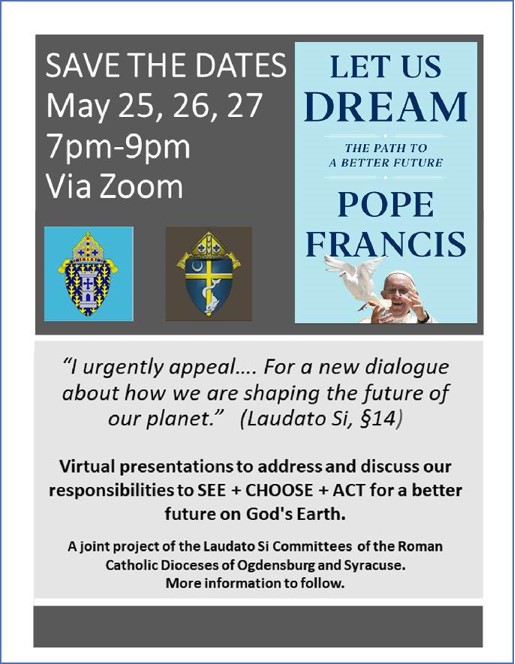 Event Location
Online
Online
Syracuse , New York 13204