Theology Uncorked
Add To Calendar
Thursday, April 15, 2021
6:30PM – 8:00PM
Happy Spring! We are back once again in person at Hart's Hill Inn for our April Theology Uncorked!
Please join us as we welcome Fr. Nathan Brooks, Parochial Vicar of seven parishes in the Syracuse Diocese. Fr. Brooks will be speaking on "Understanding Difficult Moral Questions". How do you differentiate right from wrong? What makes an act "good" or "bad"?
Fr. Brooks will discuss the basis of morality and moral law and how to apply this to our lives.
As governed by New York State following CDC Guidelines - capacity limit will be 100 and reservations are required. For everyone's safety we will be socially distanced in the Ballroom, masks are required and may be taken off at your table while enjoying your food and refreshments. Please call The Good News Center Monday-Friday from 8:30-4:30 PM to make your reservations.
Theology Uncorked is a gathering of conversation for the believers, the curious and the skeptics.
*(First glass of wine is on the house!) Please join us for an enlightening night of conversation!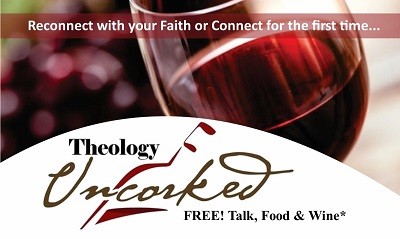 Event Location
Hart's Hill Inn
135 Clinton St
Whitesboro, NY 13492