Theology Uncorked
Add To Calendar
Thursday, June 17, 2021
6:30PM – 8:00PM
What is morality? How does one live a moral life? Why would one want to live a moral life?
Come and discover answers to these and other similar questions.
Please join us for Theology Uncorked on Thursday, June 17th at Hart's Hill Inn in Whitesboro, NY
from 6:30 pm to 8:00 pm as we welcome Rev. Christopher R. Seibt, Ph.L, S.T.L., J.C.L., from
Divine Mercy Parish and the Mission of Saint Bernadette, Central Square, NY.
Fr. Seibt's discussion will be "Understanding Difficult Moral Questions: Directions to Finding the Narrow Road."
We will be following New York State and local Guidelines for COVID-19. Capacity limit will be 75 this month and reservations are required.
Theology Uncorked is a gathering of conversation for the believers, the curious and the skeptics.
Free food, talk and wine.*(First glass of wine is on the house!) Please join us for an enlightening night of conversation!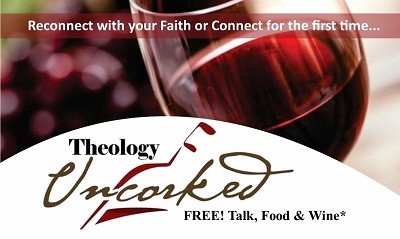 Event Location
Hart's Hill Inn
135 Clinton St
Whitesboro, NY 13492