7th Marian Eucharistic Healing Retreat: O, Mother of Divine Love, Pray for Us!
Add To Calendar
Friday, July 23, 2021 – Sunday, July 25, 2021

Fri. 5:00 p.m. to 9:00 p.m.
Sat. 8:00 a.m. to 8:00 p.m.
Sun. 8:00 a.m. to 1:00 p.m.
Come and experience, via a retreat, in an ever new and refreshing way, Mary's and Jesus' divine love for you. Expect and receive healing.  Become better and more effective disciples of Christ.  Mass, confession, praise and worship, rosary, stations of the cross, inspirational talks, quiet time, and fellowship over the weekend.  Old and young -- all are welcomed!
Retreat team includes Rev. Fr. Lester Smith, Dr. Patsy Iannolo, Mr. Frank Corica, Mr. Chris Spilka, Mrs. Regina Harty, and Mr. and Mrs. Don O'Mara.
Deadline for registration is July 12th. Visit marianeucharistic.weebly.com to get registration form.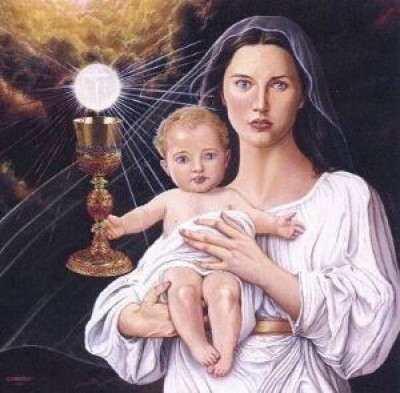 Admission Info
$115 (commuters for six meals) and $205 (residents for six meals).