Eucharistic Miracles of the World Exhibition (Blessed Carlo Acutis)
Add To Calendar
Wednesday, September 14, 2022 – Sunday, October 16, 2022

See the Holy Cross Website /EMOTW link for a detailed schedule.
Blessed Carlo Acutis had a deep love of Jesus from his early childhood. Carlo wanted to share his faith and belief in the Real Presence of Jesus Christ in the Eucharist with the world. Holy Cross Church will present the Exhibition of the Eucharistic Miracles of the World; Carlos' way of sharing his faith, to deepen our faith and belief in the Real Presence. The Exhibition includes 60 of the 165 panels designed and created by Carlo on the Eucharistic Miracles website. http://www.miracolieucaristici.org/
NOTE: On 9/14 the Exhibition opens at Noon
Please visit the Holy Cross website link for times, video and additional information.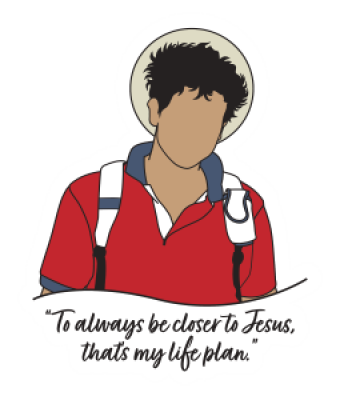 Video