The Third Option Syracuse: "Practicing Forgiveness: The Way We Start Over""
Add To Calendar
Sunday, September 10, 2023
6:30PM – 8:30PM
The Third Option is an ongoing group program to build better marriages.  For some it provides enrichment, for others it helps them move beyond misunderstandings, hurt and difficult issues.  This program combines learning new skills with group support and inspiring testimonials, all in a warm and caring environment.  
We know we are called to forgive, but how exactly do we do it? Is it possible to forgive too easily? What if our spouse won't accept our apology? Come learn the 5 steps to forgiveness, find out where we can get stuck, and discover how we can get un-stuck. There is no pre-registration. You are welcome to just come.
Hybrid meeting is held 6:30-8:30pm. Come build your marriage in the comfort of your own home or in-person at the Church of St. Michael/St. Peter Parish Center, 4780 W. Seneca Turnpike, Syracuse. All are welcome.  Contact Stephanie Stewart for more information or to join the meeting at sstewart@syrdio.org or 315-472-6728.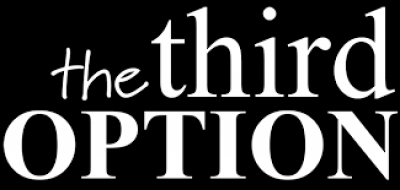 Event Location
St. Michael/St. Peter's Parish Center
4782 West Seneca Turnpike
Syracuse, NY 13215